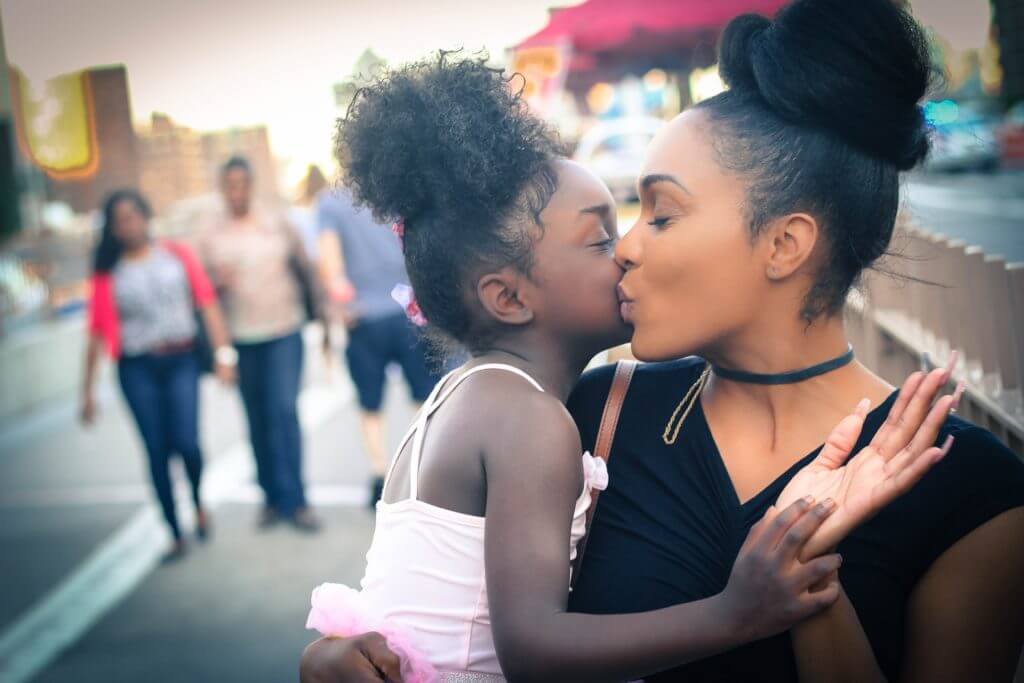 This judge is destroying lives and harming children by refusing to hear female litigants. She refused to allow me to submit evidence, ignored evidence and testimony that proved my ex was lying, and she shut my attorney up while allowing hearsay, clear perjury, and outbursts from the other side. This judge must be removed as she is a disgusting excuse for a judge. Justice doesn't exist in her courtroom.
I have been in trial for two times my last trial was in Nov 17 2016 with no success in winning or able to get my kids. With several types of evidence of abusive and bruise on my kids. But Judge Unger declined seeing evidence against my ex husband she just said that I was a bad mother to my kids
On my first day in her courtroom I asked for clarification on a form she was talking about and her comment to me was, her exact words, "I'm speaking English".That was highly prejudicial, racial, and bigoted. Since she was assigned my case I had to endure her disrespectful unfair treatment of me.
Judge Unger gave the father of my son 49% physical custody even though he had a record with multiple arrests for abuse (his ex before me as well as myself) DUIs and I had an active RO against him.
I had been summoned to an ex parte hearing by Unger back in the early 2000s, because I had taken my son out of the county temporarily due to his father being in jail and I had nowhere else to go. I was unprepared and stressed out and had a hard time not crying and she gave me no chance to pull myself together.
His lawyer and Judge Unger seemed to believe that me staying elsewhere constituted some sort of kidnapping even though I had maintained contact with his father and we had no custody arrangement (filed or otherwise) and there was a restraining order. She apparently felt I was being difficult, and so she punished me with her ruling.
As I said before it was an ex parte hearing and I had no ability or time to get a lawyer. My parents both died when I was young, so unlike my Ex, I had no family to quickly get me lawyered up.
I honestly wasn't that concerned because I thought with his history the judge would see that our son was not in good hands with his own father. I had a completely clean record, was an excellent mom but I had taken a part time job in the evenings so she used that to justify the amount of custody his father received. I had no idea an educated adult who specializes in this process would make such an insane ruling.
My son's life has been greatly affected by how tumultuous his childhood was thanks to this judge. He's smart and wonderful, he and I are pretty close considering he's a teen. Unfortunately he's angry and he takes it out on his schooling. He is not violent and had never gotten into "trouble" but he gets upset very easily sometimes. which in turn upsets him more. He scores off the charts but is failing out of high school. He is more anxious than I think is healthy and he is afraid to try new things and just seems very apathetic.
Back to when he was little – luckily Judge Daniels took over our case a year or two after that hearing, so while I've gotten very little back of what I lost that first day in court, he has since been fair and reasonable.
Judge Unger is just biased against mothers for some reason.
I would like to add I absolutely support mothers and fathers co parenting. If they are good men, fathers absolutely should have an equal right to custody. I know a couple of good fathers who had a child with a crazy woman. When they split up, the moms have boyfriends coming and going, drinking and drugs, that stuff in their home. The dads had no ability to get their kids out of that situation because of the common bias towards mothers. That is awful too. I just experienced it in reverse.
I would love to see her statistics lined up with other Judges here and elsewhere. I'm positive she would be at the top of the list for ruling preferentially towards the father, even when the father was less than fit.
It's awful to think of the effect she's had on so many children that have gone through her courtroom. Being extensively separated from their primary catetaker (mom OR dad) is just cruel, and she has no problem sentencing children that.
My daughter father abused her as a infant and ditched us untill now 10 years later. He came back wants full custody. And she's letting him ask for this with the fact he tryed to go to another state an file fill custody and run with her police brought her back yet judge gave her back to him because it was his week not listen to the fact he ran with her for my week so it's been to months I haven't seen my daughter she's wants to come home he's telling her if she don't stay with him she won't see me now with court on the 29 this month he wants full custody I'm afraid he's gonna win wtf idk what to do
Been with this judge for over five years. She has always ruled in favor of the father. He has lied in court, refused to hear any evidence that proved he was lying, believed everything he said without fact checking. When I had representation she refused to allow my lawyer to speak. She made rulings that where clearly not in the best interest of our children, anything and everything father requested he got, even if it caused a hardship for the children and I. She has denied my reasonable request without rationale. We are making the best of the woman's poor decisions, but I'm hoping and praying she is not re-elected next year. She is labile, easily agitated, unfair, poor temperament, and biased…yet she is in a position of authority. Every day making very bad decisions that negatively impacts children.
Be careful, even after Recalls, complaints, and rebuke from her peers she still has a I'll temper, and still had a appearance of bias against women. And judge supposed to be even-tempered even if she's frustrated. Do not let her get relected next year! Turn in complaints at the commission on judicial performance California. Follow their instructions! We cannot and should not allow judges who are guilty of impatience disrespect and their own interpretation of what they think the law is. I said as soon as we have to hold the justice system accountable. This judge is a long history of telling people off anger fits and taking children from loving homes. These children are the children of tomorrow. She is directly responsible for why Society goes bad because she's traumatized these children! I hope everybody does the right thing. I hope the commission on judicial performance does the right thing and reprimands her.
I usually won't take Dept. 5 cases for female litigants. Too frustrating but I want to know if she is improving.
This Judge is as bad as they come. She will give a dead beat father with a history of restraints and domestic violence fair and equal rights over a child that the father only has pretended to want on paper yet nothing physical backs it up. And, dismisses the history due to it being yesterday's news that did not involve the child in question.
Though the mother has fear of the father's temperament and retaliation behavior. The judge totally berates the mother who has being doing both parents jobs successfully and proudly but she is looked down upon and scorned as being the problem though she was never allowed to speak. The judge couldn't have praised the fTher more. Though a schedule was agreed upon she felt it in her interest to add to it.
It's truly amazing that judges like this are allowed by the state to continue cases over children that will put a child in harms way. Yet they will ridicule a parent that does. When did the states or government turn there aim to what's best in the interest of the child that is already happy and thriving to what is the best interest in a deadbeat father who doesn't pay child support, doesn't support the child AT ALL emotionally or physically.
Very Poor, she is a loose cannon.
Not only is she unethical but she nit-picks in the most unprofessional disrespectful setting for her own enjoyment.
My 14 year old son ran away after learning that the judge was making him go back to his father's house. He has reported abuse, a teacher reported abuse after seeing multiple bruises on his arm, and he even told a police officer that he didn't feel safe. Despite all of this, she gave him full custody with me having every other weekend. My son has lived with me all of his life and only visited with his father when his father at his father's discretion. It was never consistent or organized. Last year, our son wanted to go live with his father and I agreed to give it a try. Our son's behaviors and grades got extremely worse during this time, and I had no idea that he wanted to come back home almost immediately. When k did find out, I told his father at the end of the school year, he was going to come back home with me. He went and filed a exporte that according to the minutes was denied but yet she made her "temporary" orders that have not changed. We have been back to court several times and still have an upcoming court date. No evidence or reason has been given as to why she allows me only every other weekend visits. Imagine how hard that is for a child to see someone everyday, to have their love and nurturing everyday, until all of a sudden someone takes that away without reason.
Our son is a runner, and has ran in the past. This time he ran and he is not bending at all. I had to go on a trip and while I was away another ex parte was filed. Here is the absolutely best part: THE EX PARTE WAS HEARD WITHOUT MY PRESENCE, SUPPOSEDLY IT WAS DENIED PER THE MINUTE ORDERS, YET SHE MADE A TEMPORARY ORDER THAT REMOVED ALL OF MY PARENTING RIGHTS! I HAVE NOTHING!!!
Our son's school will not even talk to me per the court order.
How can you take away someone's parental rights without any evidence! If CPS reports, and a mediation report from our child wasn't enough to order based on the child's wishes, what could have possibly been offered in my absence that would justify such a ruling!?
This judge is the meaning of injustice. She is rude, incoherent, biased, and disrespectful. Her rulings are not based on the best interest of the child at hand. She has an automatic prejudice against mothers in whichever case she's presiding. I wish there were truly a way to complain and permanently remove this judge. She needs to go.
Unger is biased against women. I have heard several attorneys refer to her as the "woman hater judge." The children's welfare is not her concern. She is self-righteous, arrogant, hostile, and dismissive. She has all the power and she lets you know it. If you have a complaint or want to switch judges you can't. She refuses to read my filed paperwork, refuses to allow me to speak, she's refusing to allow equal parenting time with of our 14 year old son, completed motivated by his dad to get out of paying child support, which I am willing to give up to have equal visitation with my son. [Redacted by Ed.] My ex-husband violates the existing court order by taking my son from me on my parenting days, and Unger is refusing to do anything. She smiles at him in the courtroom and glares at me. Recently I requested an ex-parte hearing asking to enforce the existing shared parenting order until our [Redacted by Ed.] custody hearing, she refused. I think she's made it pretty clear she will not grant equal parenting time in November. I cannot afford much, I've already shelled out $25,000 to attorneys since the divorce [Redacted by Ed.] Can somebody please help me? I am losing my son.
To 7313 below, she says that to MOTHERS but if it is a FATHER who has been abusive to a kid or has been an absent father, she threatens the mother if the child is not forced to go. It makes me furious. Lawyers hope she retires FAST.
—signed, Fed Up Family Lawyer
It shocks and disturbs me that this judge is in practice. Not only do I feel that she was unfair to me (without even having an official ruling) but I fear for what she has done for others who potentially have very serious family issues with this judge making decisions. She refused to hear my evidence for no apparent reason other than convenience and this is a violation of my rights and abuse of her power.
Her approach was very dismissive and eager to conclude the case rather than hear the facts. It seemed in the court room her preference were cases that were concluded very quickly as she seemed to be kind and appropriate in those cases.
Again, she refused to hear my evidence and threatened me in a very unsettling tone to find representation. I've never felt more belittled and humiliated. I am afraid to officially report her as it puts me in a difficult place with her deciding over my case. However, for the sake of others, PLEASE start some sort of review process. Simply sit in her court room anonymously and see for yourself.
Very rude! Told me " be quiet,you make me tired" rolling her eyes. It is obvious she is not fit to be in that seat. After reading all of these post I am sure it is not me,and my gut feeling about this judge is correct. I have seen her three times in my divorce case( no minor children involved) she does not listen. I had to file emergency orders because I am homeless now because of this court case dragging and going no where. I own a house where my soon to be ex lives,I was asking for emergency support so I could at least have a place to stay. She absolutely did not want to hear anything and said she will not hear the emergency order at all and will wait until our next status conference on Sept 1. She said something to the effect of sorry your not getting a leg up today. I worked as a medical assistant for 14 of my 22 years of marriage,raised my children,took care of my home,payed bills,and was emotionally screwed by my alcoholic husband. So really her treatment of me is very humiliating.I hope I can get my case changed cause I already walked out on her once and I am not going to B belittled by thus woman anymore.
Very bias judge in so many different cases, children's welfare is not her concern,children get seperated from their mothers in her court room not because the mother is bad but because judge unger gives sole custody or 50/50 custody to fathers who's sole purpose is to alienate the child from the mother, when a mother try's to explain to judge unger that there is parental alienation going on Judge Unger refuses to hear mothers facts.
My children show strong signs of parental alianation and because she sides with the father on everything my children now believe him and think that I'm a monster, she told me in court if the children don't want to go with you they don't have to, so that is what the father told the children.
This judge should not have the power to destroy so many families, and we the people can make a change
Another Recall on Judge Unger, let the public see how much she has destroyed mother and child relationships and given custody to abusive men.
All these children that are involved in her courtroom are being emotionally abused by her, she's keeping mothers that keep going back to court to fight for their children apart from each other
Its time we show the public what this judge really does in her court room.
She destroys mother child relationships, she doesn't care about mothers facts, children suffer emtionaly because of her neglact to look at the truth
For the past 5 years I have been trying to get 50 50 custody Judge Unger has denied anything and everything I have asked her nor is she wanting to hear that our children have been brainswashed by their father.
Neither one of us have resided in Solano County for the past 9 Years 2 days ago I asked for a change of venue to either Napa or CoCo County since father lives in Napa and I live in CoCo county.
She simply said she will not move it since both counts are close by and father did not want to have it changed to his County in napa.
My ex and Judge Unger know that if my Child Custody case was heard by anyone but her I would have had Custody of my daughters 5 years ago .
I don't understand how she remains as a judge I know I'm not the only one she continues to destroy famielys Help me please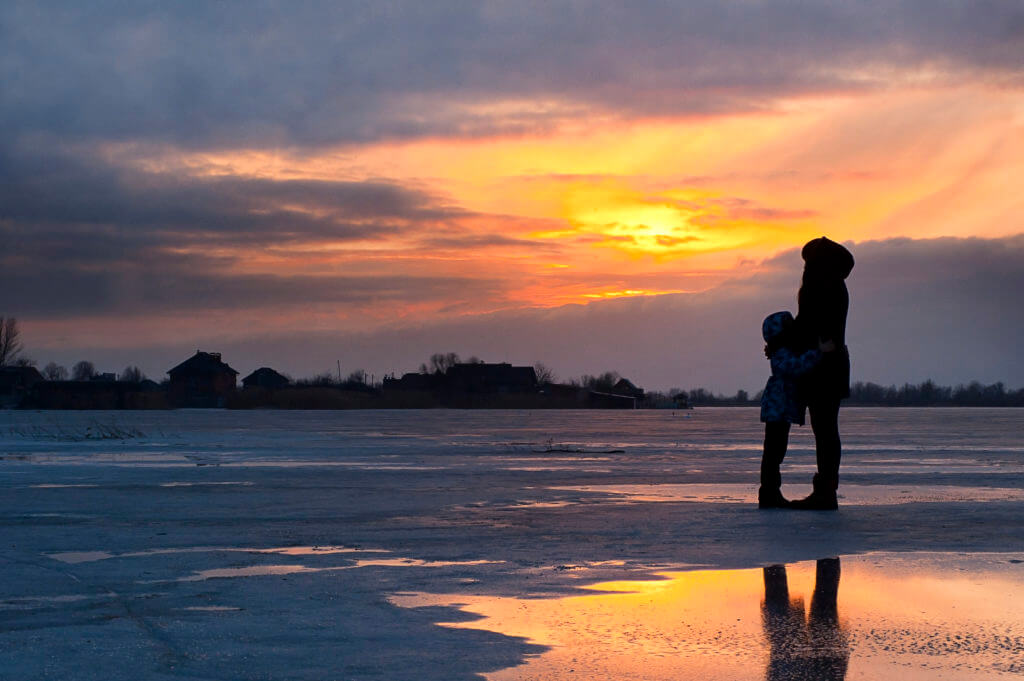 i have had judge Unger for the past 5 years, trying to get 50/50 legal custody and she told me about 2 years ago I will never get my two children back, without reason when I asked "what can I do I will do whatever the court asks of me" she said there is nothing you can do.
I can't believe she is still a judge on top of it a child custody judge.
My two daughters have been brain washed and mentally abused but she doesn't care about the facts she is pro men no matter what.
She rans a court room based on what she wants to believe and destroys relationships between mother and child.
I will never give up on my children and keep going back . For those going through this Please stay strong and don't give up no matter what.
Judge Cynda Riggins-Unger has a history of hostility, lack of patience, and prejudice against Female Litigant's and their Lawyer's. Her behavior is what the Commission found judge Healy guilty of Judicial Misconduct for. If you, or someone you know has had a case before judge Unger and were mistreated please file your complaints certified mail/return receipt to:
COMMISSION ON JUDICIAL PERFORMANCE
455 GOLDEN GATE AVENUE SUITE 14400
SAN FRANCISCO, CA 94102
Please provide the Commission your case number, attorney on record at the time of incidents if applicable. Include dates, times, witness's contact information, and ALL case documentation to support your complaint of Judicial Misconduct or Civil Right's violations. If you have transcripts, please send copies with your complaint. To order transcripts call: 707-207-7422. Provide the month/year you were in judge Unger's court, your case number, and contact information.
There is no Statute of Limitation on mistreatment. Even if your case is over with, or it happened five years ago, please send the Commission on Judicial Performance your information.
To download the complaint form please go to: http://cjp.ca.gov/res/docs/Appendix/Complaint_form.pdf
Please read the complaint process @ http://cjp.ca.gov/file_a_complaint.htm
If you, or someone you know has been mistreated by judge Unger please contact:
https://www.facebook.com/justice.formother
We would like to hear your story, and may be able to help!
The Litigant below, I am glad your case was listened to. After all, it only took launching a Recall Petition, protests, and complaints into the Commission on Judicial Performance to force her to start looking at the facts, instead of sensationalizing them from her own emotions. I have witnessed her in certain cases be very kind and speak in a normal tone of voice, then in the same breath scream at the top of her lungs over some misunderstanding. Your case may not have had these situations in it. 1. Child Abuse case where abuser wants Primary custody. 2. Domestic Violence where the victim is blamed. 3. Convicted Felon awarded joint custody. 4.Modification for the sole purposes to reduce child support/ despite child endangerment and abuse.
It has been stated that in the past, she used to be very mild mannered. Since her return in 2010, she has badgered Litigant's and their Counsel. She has interrupted cases so much that the actual facts were never able to be discussed. Judge Unger has name called, hit the bench violently, and knew her spouse was making money taking cases from her courtroom.A judge's duty is to hear courteously, listen intently, treat those whom she deals with in a professional capacity with dignity. All in which she failed to facilitate in her courtroom. Unger also holds grudges. You go to court with all your facts, witnesses, & prepared. She doesn't allow you to speak without interruption and rules on emotion & hearsay. ( Opposing Parties. ) In Solano County, lawyer's tell litigant's she's bias against women. If you're in her court " You're screwed. "
Judge Unger should read what's being posted. How she's negatively impacting the children's lives and their extended families. That refusing relevant information not only devastates the Children but their whole families, including the siblings, grandparents, and people involved in loving and nurturing the children. My sister at the time her child was removed was the baseball manager, Cub Scout parent assistant, TA for class, and Sunday School teacher. She worked so hard to do every effort to make sure the child was loved and encouraged.My nephew's Father had left them in 06,was abusive, took all their money, left her to raise their child without little help.She never disparaged the Father to anyone or child no matter what.Dad took her to court in 2010 over DSS case.Her requests to Unger were to make sure the kid had therapy, not hear the negative comments from Dad and his wife,he not know about child support, & have therapy to help him heal.She asked for co parenting counseling.Unger removed my nephew from a very loving and involved parent who let their child see Dad whenever he wanted in 2012.She drove him to see his dad no matter what.The mediator Piper lied about my Sister and got her info wrong.She was accused of coaching, even though all the texts, emails, and witnesses could prove her ex was the one telling their child negative things.Coaching him on what to say.Unger didn't even allow her witnesses or review this info.The year my nephew was ripped out of our lives to live with Dad, he reported Physical/Mental abuse to 3 mandated reporters.My sister was left out of knowing CPS was called by School.Failed out in School and severely deteriorated.My Sister's lawyer petitioned that the kid have a lawyer, co parenting counseling for them, and therapy to help heal and come home. Unger yelled at my Sister saying she made a final order. She didn't give a good reason why she denied a child lawyer.Unger threatened my sis if she went to the agreed mediation,she would face Supervised Visits that Dad requested.Unger interrupted her lawyer over 18 times.She looked for other areas to take custody.The Dad had violated the order with taking their kid to Institutions without Mother's knowledge,even tho she had joint legal. Unger didn't care. She threatened my Sister, and kicked the case out of court.Judge Unger doesn't realize the parent she gave Primary Custody to had a long history of abusing their son. She didn't care to hear the information or read subpoenaed records.Mom only wanted to make sure their child felt supported and safe.My nephew is being conditioned to hate this side due to his Father telling him his Mom is a bad person, a liar, and discussing child support with him. It's making him feel anxiety and depression.Judge Unger needs to know lawyers are saying she is a bias witch.The Court Staff state she should be gone.Local people have lost confidence in her ability to treat Women with dignity.She's endangered children by taking them from loving homes and putting them in abusive ones. Judge Unger…You're ruining families over your pride, and people won't stand for it.Your courtroom behavior is volatile and disgraces the oath of your office.You may NOT break any LAWS, but your courtroom decorum is a disgrace. You commit the same abusive insults as Healy was found guilty of misconduct for!People will protest your court, and someday I hope you're found guilty for judicial misconduct over your violations of decency. I hope you humble yourself and remember you are here to SERVE the Community, NOT BE SERVED!
Cynda Unger didn't allow myself or my client to speak. She made a poor choice and took a child from a stable environment. Disregarded evidence and listened to hearsay from the father. She raised her voice when I tried to present evidence and tried to belittle me in the courtroom.
How is she still a judge? I'm glad I see others with similar stories to mine, but it's horrible. I had full custody of my child, no criminal record, & never received child support. The criminal father wanted custody so he didn't have to pay child support. I had an attorney, evidence, facts, 2 other judges denied the fathers false emergency hearings before. Judge Unger would not let me speak or my attorney. She didn't look at any evidence, CPS reports, police reports, school records, counseling records or mothers family witnesses. She allowed the father to speak and his girlfriend. The girlfriend had no reason to speak. They had NO evidence. They made up lies, which my attorney had every piece of evidence to prove they were lying. But the evidence was not allowed in courtroom. It was in the file. The father had the child taken away by CPS before when he was arrested for gang-banging and drug sales in front if the child! Now my child is in a gang environment and all F's in school. I have no criminal history and always had a stable home and employment. I graduated from college. The father didn't graduate middle school. He never wanted anything to do with the child until child support added up. My child's life has been altered into a negative situation. Does Judge Unger hate children and want them to suffer with criminal abusive fathers? I don't understand. A fair judge can not rule if they don't look at facts and allow both parties to speak. She went against 2 other judges who ruled before her. Something needs to be done.
I want to thank the lawyers and court personnel on here who offered wise and kind advise for us. We appreciate your guidance and shared concerns we have with this judge. Judge Unger may have changed some of her tactics due to public scrutiny, but she is who she is. She does not show enough patience to get to the truth. Judge Unger has a history of making one sided rulings where the child/ren does not benefit, especially in cases involving violence. Thank you to those who took the time to share their stories to warn others. I want to thank you women and men on here who helped with good advise and taking action to stop her tyranny. If there are still Constitutional Right's, Equality, and Justice, then judge Unger's time in Family Law will be cut short. Thank you everyone who spoke up and did something. It's not over, and until judge Unger hangs her hat out of the family law courts, we should continue to speak up for what is right. That is what a concerned citizen does. Thank you to all the families who signed the Petition. Thank you to those who are continuing to do what they can to make sure these types of judicial abuses are not repeated. People of the Court, Lawyer, and Litigants: If there is any question on whether judge Unger was bias, read the stories and look at the pictures of the children on the sites. Those children won't ever get that precious time back. We can't undo what's been done, but we can prevent it. Don't let time wash away what's been done.
Still with us, because there are a lot more!
Judge Unger has a long history of judicial intemperance. She's revealed a clear bias towards female litigant's for over 5 years. Litigant's and lawyers sought ways to move out of her court, for they could not receive an impartial hearing. Judge Unger has a history of making emotional and one sided rulings. Judges, evaluators, investigators, mediators, ( Lessette Jackson, & Piper-Jefferson, ) parenting coordinators, and court related professionals usually have long-standing personal and professional relationships with each other ( cronyism ). They are mistrained to be highly skeptical of women and children who have reported abuse in custody matters, even though research shows the opposite. When the child reports abuse, the mother is falsely accused of coaching and the child's placed in sometimes dangerous situations.
Judge Unger has absolute power in her courtroom and is immune from lawsuits. Appeals for her radical rulings are expensive which it is next to impossible to get the case overturned. There is NO citizen oversight. Assisted by Fatherhood programs, the batterer receives a lawyer, the mother does not. Every year, $4,000,000,000.00 goes to child support enforcement, creating a financial incentive for the abusive parent to get custody and receive child support from the battered parent. Most child custody cases are motivated over child support, and the child's best interest is not served. The Country points fingers at other Nation's for Human Right's Violations yet we need to look hard into our own county. In Solano County, we have a judge who has a history of violating human right's. You can do something to hold judge Cynda Unger accountable.
Website:http://cjp.ca.gov/file_a_complaint.htm
Send in your complaints into the Commission on Judicial Performance
455 Golden Gate Ave Suite 14400
San Francisco, CA 94102
Please make sure you enclose supporting information, such as transcripts, court records, and anything the Commission can see to support your concerns.
Find your U.S. representative at www.senate.gov and www.house.gov.
Contact them and insist on FEDERAL OVERSIGHT HEARINGS.
I just sent off my complaint…we'll see what happens. Judge Unger denied my right to be heard. Judge Unger denied the right for our child to be heard. She refused to hear any evidence from my side, but allowed my ex to lie. Judge Unger never asked for evidence before making a ruling against me. Judge Unger only listened to my ex, who had a lawyer. His lawyer didn't have to do anything, judge Unger was representing his interest. Legally, he had to have some sort of documentation or evidence to support his lies but didn't. He doesn't need anything, all he had to do is simply say something happened, and judge Unger incorporated it as fact. It's absolutely unbelievable he can abuse our child,( reports, and child reported it, had mark. ) He can break the existing court order, and have no accountability because judge Unger is bias against women. The commission on judicial performance and presiding judge know she's a bias judge. They know that everyone on here isn't making it up. Lawyer's are officer's of the court, sworn to tell the truth, and they know she is a bias judge who doesn't make responsible rulings. I read on here a couple lawyers saying she's bias. I read in the paper, the DA turned in a complaint to the Commission on Judge Healy. I hope Solano County lawyers did the same on Unger. She's unfit to be a family court Judge!
For years, my case has never been heard. I am still waiting to have a opportunity to have my professional witnesses, subpoenaed records, and my child to be heard. Meanwhile, our child is suffering, crying, and has nothing to protect him thanks to Judge ANGER UNGER!
The public Recall against judge Unger brought public attention on the "secret" of Solano County. For years, lawyers have told their female client's judge Unger is biased against women, and that she will rule against them. Judge Unger has a partiality towards abusive parents, and penalizes nurturing ones. Judge Healy was publically admonished for less then what judge Unger does on a daily basis. Judge Unger doesn't show patience, insults, ridicules, and overrides women period. It will get worse unless Litigant's turn in their complaints and fight back against her court license abuse!
Turn in your complaints to the following:
Commission on Judicial Performance
455 Golden Gate Ave. Suite 14400
San Francisco, CA 94102
http://cjp.ca.gov/res/docs/Appendix/Chart%20-%20Types%20of%20Misconduct.pdf
http://cjp.ca.gov/file_a_complaint.htm
The only way to truly bring change is to keep sending your complaints to the Commission and Presiding judge!
There are bias mediators that demonstrate prejudice against women. Veronica Piper-Jefferson is biased against Mother's and falsifies information in her reports. Her inexperience and failure to give accurate reports results in children being victimized. Lissette Jackson is another mediator that is prejudice against women.
To file a complaint on mediator: please go to the following link:
http://www.solano.courts.ca.gov/materials/Rule%205%20–%20Eff%2007-01-13.pd…
Search for "GRIEVANCE PROCEDURE"
The procedure for processing a complaint concerning a Family Court Services
child custody recommending counselor.
Judge Unger's rude behavior, yelling, and prejudice has resulted in children being harmed. Please go to the ipetitions link to sign using your email and name. http://www.solano.courts.ca.gov/materials/Rule%205%20–%20Eff%2007-01-13.pd…
Judge Unger is a bad judge and should be removed from family law period!
Judge Unger is a very biased judge that strictly cares about the fathers best interest not the child. She ripped my family apart and I had to move 2000 miles away and leave my oldest child in Ca due to her biased. He is now separated from his siblings with a father who is using extreme alienation techniques to try to keep my son from me. He dad had convictions against him for alcohol use but she accused me of being an alcoholic. She screamed at me and insulted me and my family. She tried to financially ruin me by calculating the child support that wasn't even suppose to be ordered as per the final order, wrong and then insisting I pay it until my lawyer pointed out her mistake and made her redo it. I had her husband for over a year and she refused to get off the case, the lawyer for the other side has some sort of relationship with her and she still will not get off because she knows I will get my son back and she does not want. She is pure evil and needs to be stopped, everyone needs to work together to make sure she is removed so she cannot harm families and innocent children any longer.
I'm a proud father of 2 kids. I have personally sat in judge Unger's court room and witness her maliciously attack women lawyers and litigants. Man who wrote that comment on how judge Unger is great and attacked the women seems like you have mommy issues. You stated you had 2 judge's deny custody time with your children. Judge's usually give shared custody when the parent's live in close proximity. The fact 2 judge's denied your custody is suspicious and you're not giving all the facts. If you felt you had bias in the court, then I would think you would empathize with the women not insult them. You made your responses against women but you have no information or facts. I read the stories and articles, they are not male bashing at all. They simply are requesting what we all want when we go to court. I have witnessed women in judge Unger's court bring reasonable offers, co parent, and show respect. I saw them request protective measures when the father is abusive, and be denied. Judge Unger defends criminals. They are doing what any good parent would to keep the kids safe. Judge Unger talks during most of the hearings, and doesn't listen to the facts. She draws conclusions without all the information in. She has a temper, and is rude. I'm a father, and I don't feel threatened the mom's on here called judge Unger out. It's the truth, this judge makes emotional decisions. I am glad a recall was filed. Judge Unger has no patience, and has a disrespect towards women. Any judge who has prejudice, irrational rulings, and impatience should be removed from office. Any judge who is bias whether be against men or women should not be on the bench. Judge Unger is a bad judge who has treated women unfair. I hope she does get removed, because anytime our society lets this kind of injustice go, it affects all our kids. All families. Good luck Ladies on here, you are going to need it with this judge!
JUDGE CYNDA RIGGINS-UNGER SHOWED PARTIALITY, AND EMPATHIZED WITH A DANGEROUS COVICTED CRIMINAL.
Judge Cynda Riggins-Unger showed partiality and empathized with a violent criminal. The mother, L.I., brought family court motions to keep their baby safe. Their child was under 1 years of age when father had been arrested multiple times for criminal activities.
Father had a history of violent domestic violence against mother. Mother had protective restraining orders until Judge Unger assumed the case. At that time, Judge Unger gave shared custody to the father, who had a violent background, drug conviction, and child endangerment charge.
After 3 attempts to protect their young child, Judge Unger threatened mother. She scolded, humiliated, and refused to read her filed Declarations concerning the welfare of their young child. It wasn't until father was under the influence of crack, drove away with the child in the car, to evade police, and was sent to jail, mother was able to suspend visitation.
Judge Unger even offered for the dad to have supervised visits. The child could have been killed due to Judge Cynda Riggins-Unger's clear and pervasive bias against the mother in her court.
That's a good response. Thank you Court Staff for your recommendations. Women who have filed grievances, are not seeking preferred treatment. The Women are trying the best they can to facilitate co parenting, and support the child's needs. It appears some people on here are alleging the Women who have spoken up are somehow bad mother's or are trying to alienate the child/ren from the father. This is a falsehood. There have been documented cases where the Mother had valid concerns over the safety of the child, with evidence to support such, only to be disparaged by judge Unger. People have witnessed her bad courtroom behavior. Lawyer's have been extremely frustrated when they have cases, in which the female client, and child had been abused, and currently, the child is being victimized. Lawyer's and Court Personnel have all expressed concerns over the lack of professionalism of judge Unger, further placing the child/ren in harm's way. The concerns of the Female litigants have stated that when they go to court, they simply to be treated with patience, courtesy, and respect. All in which judge Unger fails to do. Their concerns of their children being abused, child's decline is School, etc. Cases where there are numerous reports, and expert testimony to support such, judge Unger actively looks for ways to accuse the Woman of lying. Judge Unger has clearly not read the filed declarations, and allowed the female client's ability to present the case. They are actively shut down, and dismissed. As a Court Staff member, you have no doubt witnessed cases that judge Unger was clearly bias against good parents. One lawyer said on the forum, that once upon a time judge Unger used to be a good judge, supported her campaign, but after time, she is clearly bias against Women. Local Lawyers stated she is not a neutral arbitrator of the facts, and is definitely a pro father judge. They like her for their criminal father's, because she has a distinct difference on how she treats the men in her court. This is not a attack against loving Father's, or Parent's. One Father on here, reported he settled with his ex wife, and was appalled at how judge Unger treated her." She's the Mother of my Children. " Men and Women both are supporting the removal of judge Unger based on her clear disregard of being neutral. Her courtroom misconduct, yelling, anger, and not allowing equal time for both parties. This is about the clear prejudice judge Unger has against Women in her court. A judge must require patience, which judge Unger does not. The Women and Families bringing up these concerns have facts and witnesses to support their concerns. I just hope when it comes time to be able to weigh in on their observations, the Court Staff, and Lawyers will be honest. That they will report what they have shared previously. The children depend on it. All our decisions, matter. What we do today, will have a affect on everyone's lives forever.
Go sit in one or two family law courtrooms and watch the attorneys.
You will see how they are. See how Judge Unger interacts with the lawyer.
There are many lawyers who work with smaller retainers, who allow payments, and so on. If you don't behave like a ninny and are willing to look–good lawyers are out there. You also need to understand, most of us do not operate "always on the mother's side" because there are some bad mothers out there. We are talking about the cases in which women are treated differently than men in her courtroom. When I am told, "I hear you fight hard for mothers," I say, "No, I work hard for children." Most attorneys in family law want to do well by children–whether it is with a father as client or a mother.
It is just that Judge Unger has a wide reputation now as hostile to mothers and very lenient with fathers.
Litigants who just posted. Appeals are very difficult. They often cost over 30,000 plus, and take 18-22 months. Plus, you can't use any new information. If granted, you must only use the information from the original trial or hearing. Very rarely does a family law judgment get overturned, due to the complexity of the laws. If you have all your records, another good way to turn in judge Unger… go to the C.A. Commission on Judicial Performance's website::http://cjp.ca.gov/file_a_complaint.htm Download their form, and send in all your information. Please e-mail MarieH0086@gmail.com for further information and possible solutions. The Lawyers who navigate this website, should be able to provide a name for you. They would know what to do…It's my understanding, that Solano County does not have pro bono lawyers for Women. Solano has advocacy's through WEAVE, and other entity's. They do have Court Appointed Minor Counsel for children in certain cases. They have the Family Justice Center, although, they are limited in helping. A lot of times, the lawyer only helps with domestic violence cases, and how to obtain a restraining order etc. The Family Court Facilitators are legal advisors, but they will not recommend advise. Be encouraged, and stand up against judge Unger's bias!
She tore my family apart….. she showed no remorse. Please help with suggestions to get this decision over turned. Who's here to help
The moms who can't afford lawyers,???? There's gotta be a way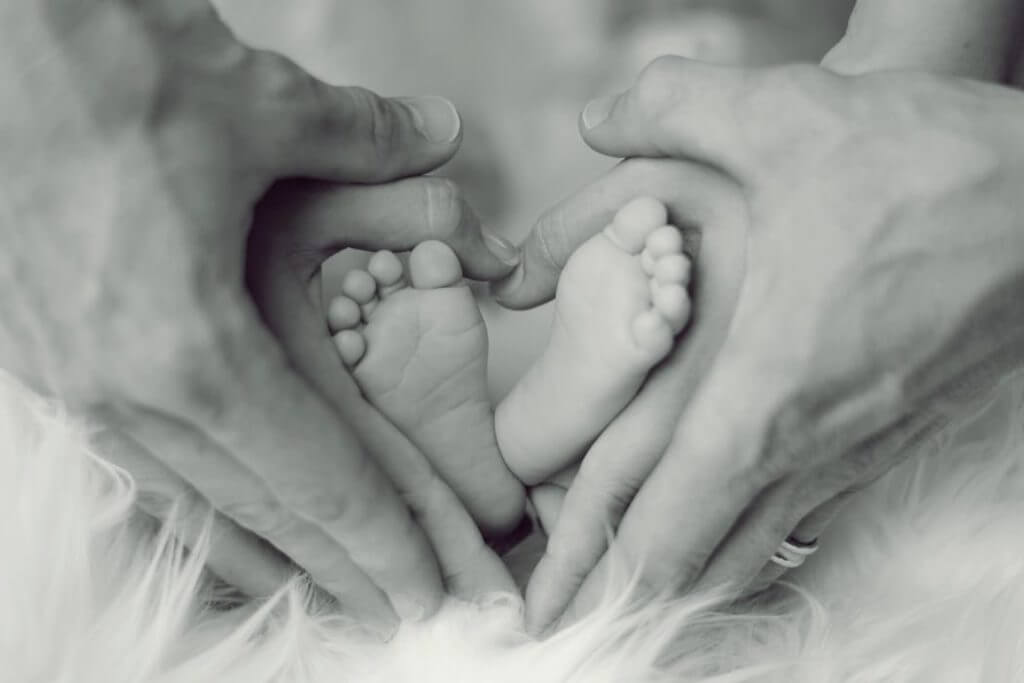 All I can say is she is despicable. A " Leader " is required to listen to both sides, before making a decision. Judge Unger showed no patience, was in a hurry,& didn't read my filed declaration. She asked questions, because she didn't read the declaration, and when I went to answer her, I was told to " STOP! " DON'T TALK!
I'm a professional, I am not ill tempered, and I always speak to other's with respect. On the other hand, judge Unger is absolutely unprofessional. She has forgotten what a judge is supposed to do…Listen to both sides of the facts, allow both parties a chance to present evidence, then follow up with questions, to make certain she has all the information, so she can make a well informed decision….Judge Unger does not do that, and as a result, our children will be exposed to further harm. She is clearly bias against women. She lacks the patience and moral aptitude to be a judge handling family law matters. The rumors are true, the behavior is unacceptable, and children truly are being victimized… I am going to sign the Recall Petition. We deserve a judge who is patient, kind, and impartial. This County needs to get rid of judge Angry Unger…
FOLLOWING SEVERAL WOMEN'S BIAS HEARINGS BEFORE JUDGE UNGER, THE CHILDREN WERE PHYSICALLY ASSAULTED BY THE ABUSIVE PARENT. WHEN THE WOMEN RAISED CONCERNS, THEY WERE DEMONIZED BY JUDGE UNGER. CUT OFF, INSULTED, AND THREATENED WITH LOSS OF CUSTODY. FEMALE LITIGANTS HAD ADMISSIBLE EVIDENCE. THEY HAD THROUGH POLICE REPORTS, CPS, AND EXPERT TESTIMONY THE CHILDREN WERE IN DANGER. AS A RESULT OF JUDGE UNGER'S NEGLIGENCE TO LISTEN TO FACTS AND DISREGARD FOR THE CHILD'S BEST INTEREST, THE KIDS INVOLVED WERE HARMED. THIS WAS ALL PREVENTABLE. WHAT ARE PEOPLE WAITING FOR? FOR THE KIDS TO BE ON THE MISSING POSTERS, OR IN THE GRAVE? STAND UP TO STOP JUDGE UNGER, AND PREVENT THESE TYPES OF ABUSES HAPPENING TO ANOTHER FAMILY! SIGN RECALL, SHARE YOUR STORY OF ABUSE, SPEAK UP TO HELP SPARE CHILDREN AND WOMEN FURTHER VICTIMIZATION…WE CAN MAKE IT HAPPEN! ALSO, WOMEN WHO HIRED JON UNGER TO RECUSE OUT OF HER COURT, IF HE DID SONETHING TO YOU, WRITE INTO THE EMAIL ADDRESS BELOW. ITS TIME FOR JUDGE UNGER TO GO!
Notice, since the women filed the recall petition, the stories on here are less frequent. Judge Unger is behaving on certain cases…Thank God for the awesome work the women have done to stop her out of control robe rage! You're holding Unger accountable!
As you are aware, there is a recall for her position going on, and this has forced the higher ups to take notice of the procedural violations judge Unger demonstrates towards most female litigants. Another hot topic has been the fact she worked on more then one case with her husband, who is a lawyer in her court. Her husband is receiving monetary gain for her bias against women, therefore it is a violation of ethics. The women's concerns of bias are too many to discount. Local lawyers, you know who you are, most importantly, I know who you are, and what you have said, all know she has a bias against women in her court. Children are reporting horrific acts of abuse following judge Unger's bias rulings. This is not about a vendetta, or a grudge because she didn't rule in favor of female litigants. This is about the fact women are not being treated unfairly in her court. Good, honest, respectable women are being violated by her abuse of power. The worst part is the facts following bad rulings by Unger. The Children are sexually assaulted. The children are Physically and Emotionally abused. This is not acceptable of a family law judge. It's time for accountability, and I hope ( lawyers ) when asked about the validity of the concerns of female litigants, you tell the truth…It's going to take everyone standing to together, showing their records, and being united to stop this very corrupt judge from another term!
Judge Unger is a racist, biased Judge whom does not follow the law she is supposed to represent. I have seen this Judge allow perjury in her courtroom from fellow attorneys that are her friends. Judge Unger is a disgrace whom is seeking a possible state of federal position. Imagine not being able to even sit on a family court position and now making decisions on more important decisions. Totally insane. Whom ever wrote the previous liking Judge Unger is either an friendly attorney or just plain being paid. I have seen this Judge lie, ignore facts, ignore evidence, ignore attorneys pleas, ignore battery reports and more. How could a person like this perform these outrageous act's. Simple Judge Unger simply does not care about the law. She is a GOD she believes among everyone. But I wonder if it is more? Could it be something more? No matter the reason Judge Unger needs to be removed. Anyone whom does not think so is simply an idiot or one she agrees with even when the law does not.
Judge Unger has systematically abused women litigants in her courtroom for many years. She aligns herself with male litigants in her court. Judge Unger is impatient, caustic, and prejudice. She doesn't review your declarations, and when she asks you a question, you go to answer her, and she rudely interrupts you. Judge Unger doesn't allow you to finish your sentence. When women stand up and do the right thing, she penalizes them for their efforts. She finds fault in the mother, and excuses the abuser. When you have been a victim of Domestic Violence, she somehow turns it back on you, as if you did something wrong. If you followed safety plans, she tells you off. You will even be accused of not protecting the child, even when you left the situation, and the child was not in harms way. In the event you have evidence the abuser has violated her court order, she will actively change the order on the spot, to tailor to their violations. We can do something about her position. Right now there is a Recall Petition going on, ending in Nov. Write into the newspapers with your story that you have written on here. Contact MarieH0086@gmail.com to share your story and hear ways to fight back against the judicial abuse. There is help. Judge Unger was so bias against me in Aug. 2013, this is what launched this campaign to remove her from office. My child is still in the home where he reported physical abuse, mental abuse, and had bruises. He suffered in School, and was uprooted from a loving home, to be put in a unloving, and at times, abusive household. What about the kids? What about the child's best interest? How can anyone in good conscience not speak out against her obvious bias, knowing she victimizes women and children? Lawyers who have witnessed the clear prejudice against female litigants, here is your chance to do what is right and tell the " truth " on Unger. Judge Unger must go!
Judge Unger is a very selfish, disrespectful and bias person. She didn't care for me from the beginning. My daughters father has a total of 10 children, never has paid child support, has been charged with 2 felonies as well as several domestic restraining orders. during our trial, he admitted to being abusive to me. She basically told me that I was lying about the abuse. I had an attorney and he didn't but that didn't matter because she helped during the whole case. Per California law, should a person have a DVR within a 5 year period, he or she is to not have any custody. She awarded him 50/50 giving him every single weekend and making my daughter go to school in Suisun where he lives when we live in Vacaville. She is far from doing what's right for these kids. My daughters father is now under investigation for welfare fraud. The worse feeling ever is how she made me feel guilty for leaving my abuser
THE REOCCURING CONCERN HERE IS WOMEN ARE BEING TREATED WITH PREJUDICE. THE SITUATION WHERE TWO PEOPLE COME TO AN AGREEMENT IN THE BEST INTEREST OF THE CHILD/CHILDREN IS THE GOAL. IT IS WHEN THERE ARE CONCERNS OF ABUSE, NEGELGENCE, AND IT IS A HIGH CONFLICT CASE, IS WHERE JUDGE UNGER IS NOT NUETRUAL. SHE IS BIAS AGAINST WOMEN. THE MOTHER WHO STATED JUDGE " LET " THEM COME TO AN AGREEMENT. NO, YOU BOTH WERE ABLE TO COME TO A MUTUAL CUSTODY SITUATION IN WHICH BENEFITED YOUR CASE. YOU CAN'T POSSIBLY UNDERSTAND THEN THE PROBLEMS THAT OCCURE IN HIGH CONFLICT CASES WHERE ONE, OR BOTH PARTIES CAN NOT AGREE. OR WORSE, WHEN THE MALE IN THE CASES HAS A HISTORY OF ABUSE AND IS HARMING THE CHILD/CHILDREN. SO, WOMEN, IF YOU CAN AGREE, THAT BENEFITS YOUR CHILD/CHILDREN, THEN YOU'RE BETTER OFF TO STIPULATE. IF NOT, BEWARE, JUDGE UNGER WILL EVENTUALLY FIND FAULT IN YOU, AND REMOVE CUSTODY. SHE IS UNBALANCED,UNFAIR, AND PREJUDICE! SHE MUST BE REMOVED!
Let me first say for the ppl that like to assume that these mothers, children, lawyers, and fathers that come on here and complain against this judge. Are not ppl that did not get their way. Do not judge before reading or doing their history. Ask yourself Is a child being mistreated and their family or the mother fighting for her childs rights to be heard ,not getting their way. When judge unger places the child in danger??? If we were wrong we are wrong ,but we are fighting and have been fighting for what is right. Now the fact that your case went well you have the MOthers of Justice to thank for that,while your on here putting us down. She is under pressure and the fact that she treated your case in your favor. Is great. Then again we do not know your story you could be someone that is bias against our cause and want to show support to Unger. I do not support anyone that MISTREATS CHILDREN. Keep in mind these children grow up and mistreat others. If this is about the children then let it be about the children. We are not women, lawyers, children, and fathers fighting her bc we are not getting our way. We are women, lawyers,children, fathers, and caring family members fighting for the voices of the children. Stay positive and positive things will happen. It is go unger when she is in YOUR FAVOR, but it is not about you it is about YOUR CHILD.
your welcome and glad being in her court room worked out for you. Now pray for the children that are not so lucky instead of judging. RECYCLE PEACE AND POSITIVE THINGS NOT NEGATIVITY
In Jan and March, 2014 judge Unger demonized a mother for simply trying to keep the child safe from a pedophile, that had a active restraining order against him. Judge Unger threatened Mother with loss of custody if she dared continued to for protective measures recommended by law enforcement. Judge Unger refused to allow the Mother to present her evidence of Police reports and documents. She didn't read the filed declarations. Judge Unger physically hit the bench and screamed during the March hearing. Her bias was so obvious, she should have voluntarily recused herself.
There's a caring Mother with a young son. The ex convict viciously abused her, and the child. He kidnapped her and had a rap sheet of assault on Police Officers. Judge Unger refused to allow the Mother to talk, produce evidence, and openly pandered to the abuser in her court. Unger gave the abusive father shared custody. Within 6 months, the child was abused, and could have died. The ex in that time violated his probation and assaulted another woman. Because of judge Unger's refusal to listen to the evidence, and her clear bias against women, the child could have lost his life. Under a different judge, the father has lost custody.
In Unger's court there was a woman who went to a restraining order hearing against her abuser. The woman asked for a lawyer before the hearing began. Judge Unger proceeded, without allowing her due process rights to representation, attacked her, and kicked her out of her home. Without listening to her, took away her business and her life's work. She is homeless now.
There are hundreds of stories like these. The court officials, lawyers, litigants, and families have all witnessed the history of judicial abuse by judge Unger. I have personal observed that judge Unger is watching her behavior now, due to the Recall Petition. This action to remove her, has forced her to follow procedure and treat people with courtesy. This came with a price. This does not undo all the damage judge Unger did to the women, children, and families. The massive amount of people affected by her judicial misconduct, rude behavior, and failure to be impartial. Even her husband is capitalizing on his wife's clear pervasive bias against women. He is making money hand over fist by women because of prejudice. This can't be ignored. Please check out JUSTICE FORMOTHERS on Facebook, Strongnevenstronger on Google +. If you, or someone you know has been effected by judge Unger please contact MarieH0086@gmail.com to share your story.
That is a good thing to hear that judge Anger Unger was respectful towards you. The whole reason she is behaving herself at this time is because of the hard work that the women on here have done to stop her abuse in the her court. This is only temperory though, because she has a long history of prejudice against women in her courtroom, and that will not stop until she is removed from the bench. It is because of us women, standing up for your rights, and other's that she is on her best courtroom behavior.
If you are a Mother in a family court proceeding in Solano County, and you have a hearing in front of Judge Cynda Unger, have her removed from your case after your first hearing.
If you are a mother, do not use mediator Lissette Jackson-Shepherd (the African American) mediator as she has shown to have a bias against mothers. If you are an African American woman, in particular, do NOT use Lissette Jackson-Shepherd who is known to have a particularly strong bias against African American women.
Ask around to different attorneys who come before the court and you will be able to verify these biases.
I was in her court last week asking judge unger to please return custody to me.
Judge asked "why would I do that?"
I said because she is 10 and her father makes her sleep with him in bed and she doesn't have her own room there.
Judged told me "it's not ileagal" and then asked what do you want me to do about it"?
My response was "care"
This judge doesn't care how bad my daughters life is at her fathers home.
Unger knows the law, however uses her job as a type of throne from which she abuses especially females. Actually said in court that a father need not provide a bed while his child/children are in his custody. To quote "children can sleep on the floor in a sleeping bag, it's an adventure". This was to the mother of 5 year old triplets. She was extremely patient with the Dad who in my opinion is a reason why weapons are not allowed in the court. As a grandmother I've seen my grandaughter since age three in this situation staying with people who are strangers and all in the interest of $$ to her father. What would happen if her mother didn't provide a bed? left her with strangers? didn't provide lunch? refused to pay for her care? doesn't provide school supplies? Something is very wrong in this judge's courtroom.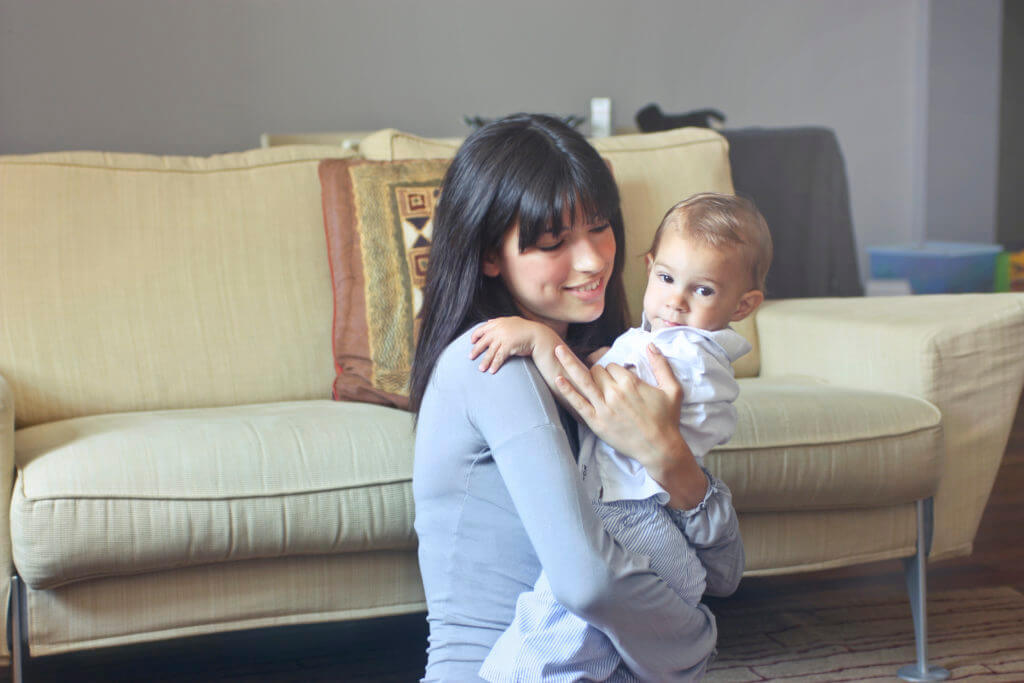 She had to be one of the worst Judges I have ever encountered. My attorney and I prepared evidence in rebuttal of my ex's ridiculous claims, I had everything documented and in open court she said that it was "too" much evidence and she wasn't going to read not one page of it and then asked my attorney to come get "her copy" from the bench because it would take up too much time. Seriously?? refusing to look over evidence?? She was happy to take the fathers evidence into count, but shew openly refused to even look mine over. I have sat in the back of the court and listened to her constantly badger the mothers and say nothing to the fathers. There was a recent case of abuse where the man was trying to break in the home and attack the woman and Judge Unger denied the restraining order, even after the father showed up in Court smelling like he had just left a bar!
That is great lawyers are talking! We need word of mouth! I wish I had read the site before being in front of judge unger. She has been unfair, yelled, and bias in every hearing.
She should not be in family law at all.
It is my understanding that if Officer's of the court would file grievances regarding judge Unger's judicial bias, it would force the judicial system to take action. It is one thing when litigants are claiming prejudice and misconduct, it's another when lawyers have turned it in. The fact it is well documented and known judge Unger is bias against women but, yet Solano County has taken no action to correct this behavior. How can the Solano County presiding judge and Commission on Judicial Performance allow judge Unger to conduct Family Law this way? Court reporters, Court Personal, Lawyers, and Litigants have all seen the lack of patience, partiality towards men, temper flares, and misconduct. Change comes when everyone stands together and bring awareness to her unfair rulings and inappropriate behavior. All lawyers and court personal who have witnessed judge Unger's bias, temper, lack of self control, and refusal of real evidence, please help. It's well known it is hard to remove a judge from office. It's been said it's less then likely, but if we all stand together, it will happen.
In a recent discussion between four family law attorneys, discussion was about Judge Unger. Between us, we noted about 10 family law attorneys who felt the same way–stay out of the courtroom if you have a mother. One lawyer, who is able to be friendly with Judge Unger said she had to leave the courtroom because it was 'heartbreaking' to see what Judge Unger was doing. We don't know what happened to her over the years, but she has become out of control and it is very obvious. We are sorry for you litigants and embarassed by our Judge's poor treatment of you.
Judge Unger is the most unfair judicial officer I have ever encountered in 20 plus years of family law practice. Stay out of her court room. She favors the men and they can do no wrong. She talks down to women and she belittles the attorneys that appear before her. This woman needs to be recalled from the bench. We need fairness in our courts.
YES, SISTER OF A MOTHER ABUSED BY JUDGE UNGER. THERE ARE THINGS WE WONT DISCUSS ON THIS FORMAT. IF MOTHERS WISH TO GET ON BOARD, AND HAVE SUCCESSFUL WAYS TO ADDRESS THE JUDICIAL BIAS, THEN PLEASE CONTACT THE E-MAIL ADDRESS PROVIDED.
YOU ARE NOT ALONE, AND THERE IS HELP! STOP JUDICIAL BIAS AND CORRUPTION BY CONTACTING: MARIEH0086@GMAIL.COM … HELP IS JUST A CLICK AWAY.
My sister was in tears as this judge removed custody completely with no reason on record.
We are heartbroken. The judge was horribly rude and out right ignored all evidence. She would not even look at it. This judge is suppose to not be biased but it was clear in the cases before us that she doesn't like mothers.
We are forced to file an appeal that will cost us all our savings
Judge unger needs to be off the bench.
Judge Unger should be "disrobed" and sent to jail for all the crime she has committed in the Solano Court Family Law Circuit!! What a crime to have her sit on the bench and degrade, disrespect and not acknowledge the facts. That's her job….she was sworn in….she took an Oath! May God have mercy on her soul….and may God look after those who step foot into her courtroom. There is power in numbers….everybody needs to speak up against her malicious courtroom behaviours. She is a menace to society!!
I have been to JUDGE UNGER'S court a half of dozen times! I'm not a Mom, I am a father. I agree with the Mom's that JUDGE UNGER, is bias against women.
I was upset to see how rude she treated my child's Mom in court. People laughed, and UNGER made her look like a bad mother. She was treating her like she was she was scum, and wouldn't allow her to talk! As a dad, who she is mom of my kid, I was very upset to see UNGER treat her this way. She did not deserve to be yelled at, picked on humiliated and told off. I know dads take UNGERS anger toward women to hurt the ex and kids. I agree MOMS should be treated with respect and not degraded. I was going to file a complaint to see JUDGE act so inappropriate. I ended up settling agreement with ex. UNGER still made fun of her, called her names. If my daughter had been in danger then I would of acted on it…but her Mom is a great mom. I am sickened at the treatment of mom and kids in JUDGE UNGERS COURT>! No way do women deserve this type of treatment anywhere especially COURT OF LAW! YOU GO MOMS … HADNLE YOUR BUSINESS!
I am a mother who is a victim of Court Licence Abuse. My rights have been stripped and violated. Evidence has shown over and over in Judge Unger courtroom, child welfare has not been her concern. She abuses her position with her enlarged ego that is full of pride, power and poison. Her biased opinions and personal feelings are so apparent but relevant when your rights are violated. This is a family court setting not criminal court. She is very mentally and verbally abusive. The way she handles her fustration and anger in courtroom with no integrity, you would want to get a protected order on her.
Judge Unger is gender biased and prejudice towards mothers. She is very angry, hostle, abusive, impartial and very dangerous. She belittles, degrades, insults, uses negative body gestures (yelling, pointing, rolling her eyes and hitting the bench violently with her hand. A constant pattern of making negative comments to humiliate mother while coaching father. She threatens, bullies, taunt, intimidate, slander, badger and retaliates with or without warning to abuse her authority and to purposely hurt mothers. She crimialize while violating mothers rights, egnoring credible concerns, wont review evidence, witnesses, or allow counsel to speak on mothers behalf or child. This judge denies resolution and entertains conflict. She makes the county alot of money, so some will turn the other cheek. There has been over a dozen attorneys that warn mothers, if you have to appear in her court, she is known to be in favor of father no matter what. Some have advised to hire husband, Mr. Unger to get her removed off your case. Evident of conflict of interest however is obvious. Just think on how unethical it is to know your case is discussed and negotiated between a husband and wife. This judge needs to be fair and not prejudice or personal. Each case is diffrent and should be treated as such, not by gender.
I am sorry for this young person and encourage him/her to speak to a school teacher, school counselor, school nurse or school principal. If he/she is truly feeling severe anxiety, fear, nervousness or depression, the professional he/she speaks with can make a referral to Children's Protective Services (CPS). If he/she is viewed as a brat or an immature whiner, he/she won't be taken seriously. But if the young person presents sincerely and with heartfelt emotion (not fake tears and whiney drama), CPS may find that the young person is being severely emotionally abused, or find that he/she is a child at risk of endangerment (the weed, the possible drug-dealing that goes with it), and especially–the gun. Be persistent, be firm, be genuine, be strong, be seen as a mature young person with all professionals you encounter. Others have done so and eventually prevailed. — A lawyer who knows what you're talking about — and many of us have.
I HATE THIS WOMAN!!! im not a parent but im only 13 and she gave my dad 50/50 custody after he barely showed with the company visits or whatever. she doesn't believe my mom and takes his side! she thinks shes lying! my dad has left me and his other kids in cars and hes made ALL of us blow in the breathalizer thing in his car he mean and minupulative and he terrifies me. hes left me in the car alone at night in VALLEJO. I wish I was dead sometimes because I hate having to worry about hime trying to see me. and the cops have been called and I yelled at him and said I hated him and im scared the judge will give him custody and he might hurt me cuz what I said! and all the times he has taken me he either just drives me around or leaves me at his exes house. the worst thing is that ive known what weed was when I was 5 because he ALWAYS smelled like it. ive seen a gun drop out his pants. I don't even tell people im mixed because of him I RESENT being black because of him. I wish he was dead do I don't ever have to worry again
After raising my daughter nearly by myself, she was going to make me go to trial to prove why my abusive ex-husband shouldn't get custody of our daughter, even with my restraining order that I had on him.
Thank you! Well said! I know that mothers are scared, and have doubts about coming forward. I know that it's hard to stand up for what's right, especially if you don't know what the outcome is going to be. If you feel that Judge Unger violated your rights by being prejudiced against you, then you should start by filing an accurate complaint addressed to the Commissioner on Judicial Performance in California. Be sure to include dates, case numbers, and exactly what happened, and if you have documents, make copies and file them with your complaint. Don't be silent — if you, or a person that you care about, are being mistreated and have suffered an unlawful loss, submit your written complaint to the Commissioner at this link:
Imagine a parent who has raised their child on their own for over half their life, with minimal help from the other parent. Then imagine the non-custodial parent coming in and taking the primary parent to court, and winning because the judge is biased against a certain gender. Then, you've lost almost all of your rights due to the fact that the judge has gender bias. The judge accuses you that somehow you "coached your child," thereby "interfering with the relationship", which many great mothers have been falsely accused of. This is what happened to my loving family member, who is one of the best mothers I have ever seen, and many other parents in the Solano County Family Court with Judge Unger. She refuses to allow equal time, or a chance to testify or to speak in the courtroom. Judge Unger's attitude in the courtroom is not satisfactory, and she will even yell and talk down to the mothers. The tone of the courtroom, is that the father may speak as much as he wants, and the mother is interrupted constantly. The records are not reviewed, and the verdict is automatically in against the mother, without the judge hearing the actual facts of the case. Any allegation against the mother is allowed in, any facts against the father are dismissed or minimized. This is clear violation of the civil rights of women. There are many other stories just like this one, where Judge Unger has placed a child into an abusive situation. Many mothers have lost custody without any actual evidence, but instead based on allegations, without any substantiation. This judge does not like mothers. She doesn't care what evidence the mom has, nor does she care what the child wants. She only wants the fathers to have the kids. This is a fact: there is gender bias against these mothers, which is witnessed by all in the courtroom. The list goes on and on, with regard to the ill-treatment by Judge Unger of the mothers. You can check out this whole blog for more horrific stories and information from mothers who have had their rights and/or children stripped from them. Something has got to be done regarding this judge and her unfair rulings, and her poor treatment of women. There are mothers on here willing to listen and help. If you have been mistreated, stand up for not only your rights, but the rights of your children, by filing a complaint against Judge Unger. Justice needs to be done for these kids!
Judge Cynthia Riggins Unger does not need to be in family court, making decisions about custody. She is prejudiced, and always favors the dads. She wouldn't look at any of my papers and wouldn't let me speak. She talks down to people, and is extremely rude. My ex moved out-of-state, and it's been over a year with no child support, yet she denies my request to have him pay for travel expenses. I didn't move, he did. She stated that if I don't follow her judgment,
then the children will live with their dad out-of-state. She doesn't have the best interests of the children at heart, and doesn't need to make decisions on who the children live with. She is extremely rude! Solano County needs to get rid of her ASAP.
As a professional who listens day in and day out, I have heard it all. As a professional, I have learned to focus on key issues. When you hear the sad stories every day, a person gets hardened to the situations, especially emotional situations such as occur in family law. I will state that at one time, many years ago, I feel that Judge Cynda Riggins Unger was very compassionate and fair towards the parties involved. I do not feel this way any longer. Over the last several years, she has become very angry and impatient. I have heard people recommend that she receive a physical in order to find out why she is so intemperate. It is clear that she is prejudiced against female litigants. It is recognized in the courthouse that Judge Unger is showing impatience towards women, and not showing impartiality, kindness, and consideration, when it is absolutely necessary. I wish you, the litigants, the best of luck.
Help fight to get Judge Unger out of family law! Stand up for yourself, your children, your rights, and your sanity! Did you go into her courtroom, and did she belittle you and speak down to you as though you were a parent that was in the wrong? Did she endanger your child? Remember that saying: "No one will take your child away. Even crackheads don't get their children taken away." You laughed it off, but then you ended up in Judge Unger's courtroom crying tears of disbelief, and with your children gone. What do you do? You become string, and even stronger than ever. I have been in this situation myself, and as a matter of fact my story is on here. I have been fighting, and I have to say that my fighting spirit and positive mindset have gotten me further than I expected. I also know that one or two little voices alone will not help. There are more out there fighting than you think! The more people who fight, the better the results will be. There will be fewer families torn apart, and fewer nights of crying because you have been put in a situation that could have been avoided if Judge Unger were removed from her high horse. I am pretty sure that she has driven us all to the point where we do not care anymore. We will continue to fight until this Hitler of a judge has stepped down!
If you are willing to act in order to help prevent this judge from showing prejudice against women, file a complaint with the office of the Judicial Commissioner of California. The website is below. Also, contact the people who left email addresses. Don't be afraid, people! Stand up for what's right! She is biased against women and we can change things!
She removed my daughter from my custody as well. This judge does not like mothers. She doesn't care what evidence the mom has, nor does she care what the child wants. She only wants the fathers to have the kids. She is sick, and needs to be removed from the bench.
This is a matter where Judge Unger is biased against women — and the lawyers, litigants, and court staff all know this. Her own staff know it. She is ill-tempered, prejudiced against female litigants in her court, and shows prejudgement. This is a problem, and unless people are willing to take the time to complain to the judicial commissioner at the website, nothing will be done. Children will be hurt, women's rights will be violated, and Judge Unger will remain the imperial judge that she is. So everyone on here who has stated that she is biased against women: write to the judicial commissioner! Please! The children involved are counting on you to stand up for what is right. Recently, Judge Unger showed hostility and prejudice towards my friend. If she were a man, she would have had everything that she asked for. It is because she is a woman that she did not receive a fair and equal trial. Write to the judicial commissioner at the website provided! Or contact the people willing to help you on here!
Not quite accurate. Many lawyers do warn their clients about her bias against women. They disqualify her from hearing cases before she ever gets a chance to hear the case. It is very hard to disqualify a judge after she has already heard it. There are strict deadlines about disqualifying a judge. You have to do it within 10 days of learning that she is your judge. If you miss that boat, you've missed your chance to disqualify her. Go see the Code of Civil Procedure, Section 170.6, and do exactly what it says. Write a statement that says: "Pursuant to CCP 170.6, I believe that this judge is prejudiced against me such that I believe that I cannot have a fair hearing. I declare under penalty of perjury this is true and correct." Sign, date, file. This is called a peremptory challenge. It means you don't have to state a reason. You get one free disqualification, without saying why or having to prove anything.
Recently, I witnessed a case that was tried by Judge Unger. The situation was a custody matter. She was biased, and would not allow the mother to speak. Every time she was explaining her side, with critical information, the judge dismissed it. She wasn't allowed to show, say, or do anything. Judge Unger allowed a 15-minute hearing for the ex to spread lies. The mediators here also have a reputation for bias against a parent. They always choose one to favor, and punish the other. They are rarely impartial, and do not consider the danger when they recommend that the children be subjected to the custody of a convicted criminal. It appeared that Judge Unger punished the mother. Judge Unger's voice was angry. At times she was verbal about being annoyed. She didn't review the facts, based on her questions and general cluelessness. Judge Unger yelled from the bench on numerous occasions. The mother was not allowed to say anything. She was intimidated, as anyone would be. People with a conscience who know that this is going on must share their stories. They have to speak up against such a breach of the law. How can lawyers in good conscience not warn their clients? They know the law better then anyone, they know that she's biased, and yet I haven't seen anyone challenge Judge Unger. Please don't allow it to happen. Something must be done. No one should have to be leaving her courtroom feeling humiliated.
I currently have her as my divorce judge. I had to sit in front of her once, and I'm not impressed, to say the least. I feel that she is biased towards my soon-to-be-ex-husband, even when there is a Domestic Violence Restraining Order in place and a Criminal Protective Order, both against him. The divorce is not final yet, unfortunately, so I'm sure there are going to be future encounters with her. Once all is done I'll come back and give a rating — which I hope will improve from where it stands right now.
I read all the comments and remarks about Judge Unger's abuses. I had many hearings and she didn't let me speak. She talked over me and only cared about what my ex had to say. She was overly defensive for my ex and acted like a momma bear against me. She spoke down to me like I was a child. She humiliated me in front of the people in the courtroom. It's hard to do anything when Judge Unger won't let you speak, provide your side, evidence… I've seen people want to know what to do? They say something has to change, but for whatever reason don't do anything. If people had done something, then our kids wouldn't be scared and missing their homes. Our kids would be safe with people who love them. I had a terrible situation where the person who hurt them was given custody of the children. People say it's corrupt, it's bad, it's known by the lawyers, staff, litigants, yet no one does anything, and therefore nothing gets done. I personally don't want to see any more people get hurt, or their children. It's making people feel afraid to come out and say something, and fearful of losing more if they do something. I personally had Judge Unger verbally abuse me, and it's time that a real change happened. My poor babies have been put through enough trauma and for the children there must be something that can be done. Dictators rule with fear and the abuse of power. It's hard to believe we live in America with this stuff happening to our kids. People have 20 minutes for her to listen and then she makes final decisions on what's best for your kids without all the facts. She is biased, angry, has no patience, degrades people, and yet no one has yet done anything.
I am the proud sister of a wonderful mother of two wonderful children. My sister's very first experience with Judge Unger was at a hearing with her child's father. Judge Unger made rude comments to my sister and accused her of rolling her eyes, which my sister did not; she is the sweetest and kindest person you will ever meet. The judge has made several disrespectful comments to her and continues to compliment and edify her ex-husband. The ex-husband has been able to get everything he has asked for, even though their child continues to be treated horribly by his father. The ex-husband had been gone for half the child's life, partying and doing his own thing. Then he lied and acted like he had always been there for him, even though my sister had the proof, which Judge Unger has refused to view or allow into evidence.
Throughout the year of going back to court because Judge Unger kept rescheduling their conferences, she gave my sister hope that she was going to be different than before. Instead, when it was time for my sister to present her side, Judge Unger interrupted her, made accusations, rendered opinions about what she thought of her, and only allowed the ex-husband to speak and present evidence, which should have never been allowed. Judge Unger harmed my nephew and is allowing him to be harmed by keeping him in an environment which is abusive and unsafe. She took my nephew out of a loving, caring home to place him in a home where he did not feel safe, is not loved and is continuously being punished for months on end because he is unhappy and is acting out, rightfully so.
The court is full of biased mediators who favor one side, mainly the derelict and mentally abusive parents. I witnessed her raise her voice, degrade, disrespect, accuse, and interrogate my little sister who is a wonderful mom. She has never had a chance to show anything because the judge didn't read her declarations. One time there was an off-the-record twenty-minute storm of rage from the bench. I will be contacting marieh0086@gmail. I have set up rallies and I am a Special Needs Advocate. I know the power when people come together to support a cause. My nephew is now doing poorly in school, has low self-esteem, is angry, sleepless, etc., all due to the fact that Judge Unger will not listen to the children's needs. She treats them like they have no rights. Moms going to her court, beware…if she doesn't like you, you will be degraded. She has made many angry rulings, and I personally have seen the damage this judge has done to my own family. I know without a doubt that she has done it to more families and children, some of who may never be able to go back home because the other parent has taken their life.
Please help support me in this cause. If you have had a horrific, bad or unfair ruling by Judge Unger, please stand up for those who cannot do it for themselves. In numbers, we can do anything and make a change for Solano County families and children.
I hope there is a way to help shed light on what is happening in Solano County. I was a witness in a trial and this judge refused the witness and allowed hearsay evidence. She was in a good mood half of the trial and seemed to be fair. She had a bad situation happen on the break, which she was vocal about before she went on the record. She stated she was upset and called forth the witness. The poor woman had been there on cross it seemed for hours and finally it was her turn. As the expert witness was going to testify, she badgered her representative until he withdrew. The expert witness was very relevant to their side of the case. Judge Unger stated that his expertise was not warranted because the case was not about alleged incidents. The poor woman had 20 minutes to tell her side with no evidence reviewed, no witnesses, and the father's lawyer turning her time into his cross-examination again. It was so sad to see. At the end of it all, the judge based her ruling on what she said the case was not about. She had no concrete evidence at all. Nothing was substantiated, and she made a ruling that the child who had lived with the mother all his life was taken out of their home and placed him with the father. The mother was in shock and mortified. This is especially since it was alleged. There was a biased mediator's report from a county worker that aligned themselves solely with the father. The child was removed from a loving home and placed with a allegedly abusive father whose other half mistreated and didn't like the child. The mother was showing that she co-parented, loved the child, and tried to work with the father. The father degraded her and made terrible comments on the stand. Judge Unger made a decision to uproot a young child with only alleged evidence and did not consider the mother's position. She didn't read her information. She allowed the father's hearsay and not the mother's facts. This has to be stopped. There are enough people who have witnessed her and her bias. As a judge, she is to review all the facts of a case, listen to both sides, and make a impartial decision based on the facts. It has been observed over and over in her court that she mainly listens to one side, and looks for reasons to take their rights away from the mothers. People from her court have seen her when she gets upset — she makes brash rulings ruled by her emotions. It's been witnessed that she takes her "bad days" out on the mother, which then affects the child. This needs to be looked into.
It is amazing to me how this judge is allowed to practice law in Family Court. Can you set a court date have people come but only one side of the story, and the side that is heard is the father and only the father. I ask you were is the justice or fairness in this situation? Someone had to look into this, I can understand if it was just one person this happen to, but when I'm getting calls from people (women) who are dealing with Judge Unger telling me that this judge is snatching their children and making a statement "that the child would be better off with the dad" is ridiculous and absurd. At this point I do believe that a full investigation should be in place as soon as possible. No woman should have to be treated like this when it is not warranted. believe me I would be the first if I knew a woman was mistreating her child that the child would be better off with whoever is going to protect them and take care of them, but the insanity this judge is causing some of the woman whom I know from being in her court room is so sad and worse is how hurt the kids are. I beg of anyone to assist the injured woman who have stepped in Judge Unger's courtroom to be made to feel like they don't have a voice because she will not hear them out.
After finally escaping an abusive relationship and supporting two kids for 3 years, the father decided he wanted half custody, even though he is an alcoholic, had no address (homeless going from couch to couch of friend's and family's) no phone or way of communicating with him, and no JOB (no income, so no child support), a history of documented domestic violence against the mother in the presence of the children (the mother brought the police reports to court with her and the mediator laughed because they were more than 2 years old) Judge Unger would not even let the mother speak before deciding that it's always best for the children to have as much time with both parents as possible, regardless of the minor details like homelessness and abuse. She even said that it was a good thing he stayed with different people every week, because she said "it takes a village to raise a child." Well, thanks for the advice but I think THEIR MOTHER was doing just fine keeping them sheltered, clothed, educated, happy, and safe. Only to be punished by this irrational, hateful judge who has a clear bias for the fathers in every case, it seems especially so if they are abusive alcoholics. My experience was confirmed by the other reviews I've read.
From http://www.therobingroom.com/california/Judge.aspx?id=3665